The Oldest Lake Como Festival.
Every summer at the Feast of Saint John the Baptist, the community of Ossuccio hosts the Sagra di San Giovanni festival. This festival has been celebrated for over 500 years. The show lasts almost an hour, with music and story recounting a devastating battle on the island in 1169 and the fireworks echoing off the lake surrounding by mountings. It is a prime example of how ancient rituals, long-held legends and factual history are jumbled together to create traditions. More than 30,000 people now gather each year in the bay between Ossuccio and Isola di Comacina to watch the fireworks on Saturday night.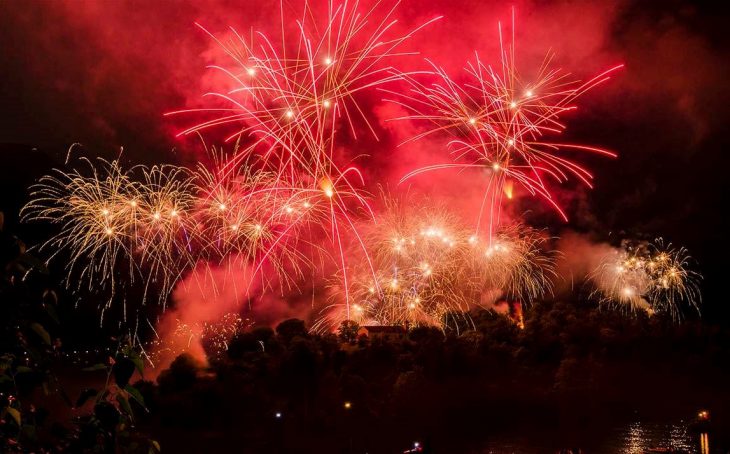 The island is a crowd around by boats, viewing parties extend up the hillside and food stalls are set up in Ossuccio and Sala Comacina for locals and visitors alike to be merry, eat, and drink.
On Sunday morning, the festival takes an imposing turn, with the local priest leading a procession from Ossuccio to the island for a mass held at the ruins of Sant'Eufemia church. The dozens of locals in period costume make for quite a spectacle as they board the traditional Lucia boats, and the alfresco church service on the island to honour ancestors rescued during that fierce battle over 800 years ago.