Italy, with its rich history, stunning landscapes, and vibrant culture, attracts millions of tourists from around the world each year. Whether you're visiting for business or pleasure, arriving in Italy is a breeze thanks to its well-connected and efficient airport network. From major international hubs to smaller regional airports, Italy offers a seamless travel experience that ensures you can quickly and easily access the country's diverse attractions. In this article, we will explore some of Italy's main airports and the airways that connect them, making your journey to and within Italy as smooth as possible.
Leonardo da Vinci-Fiumicino Airport (FCO) – Rome: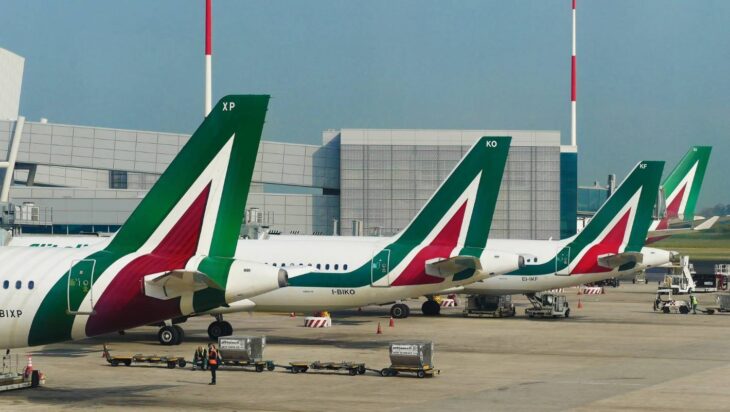 Located just 32 kilometers southwest of Rome, Fiumicino Airport is Italy's busiest airport and the main international gateway to the country. Named after the renowned Italian polymath, Leonardo da Vinci, this airport serves as a hub for numerous airlines and offers a wide range of domestic and international flights. With its state-of-the-art facilities, extensive dining and shopping options, and convenient transportation connections to the city center, Fiumicino Airport provides a warm welcome to travellers arriving in the Eternal City.
Milan Malpensa Airport (MXP) – Milan: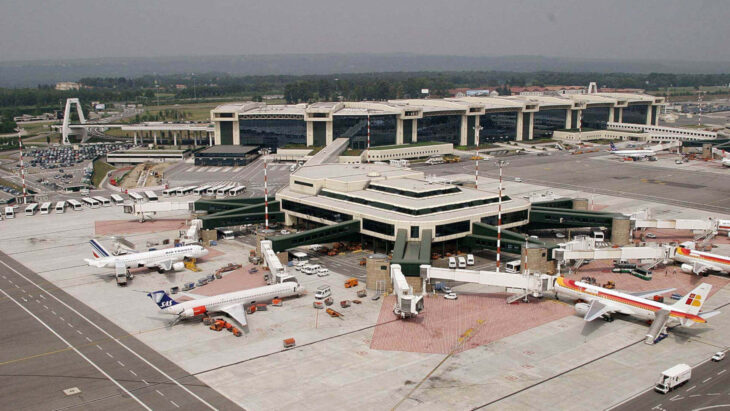 As the largest airport in northern Italy, Milan Malpensa is a key hub for international and domestic flights, serving as the primary gateway to the bustling city of Milan and the surrounding region of Lombardy. Located approximately 50 kilometers northwest of Milan's city center, Malpensa Airport offers excellent connectivity to major destinations worldwide. Travelers passing through Malpensa can enjoy a range of amenities, including duty-free shopping, dining options, and efficient ground transportation services to the city and beyond.
Marco Polo Airport (VCE) – Venice: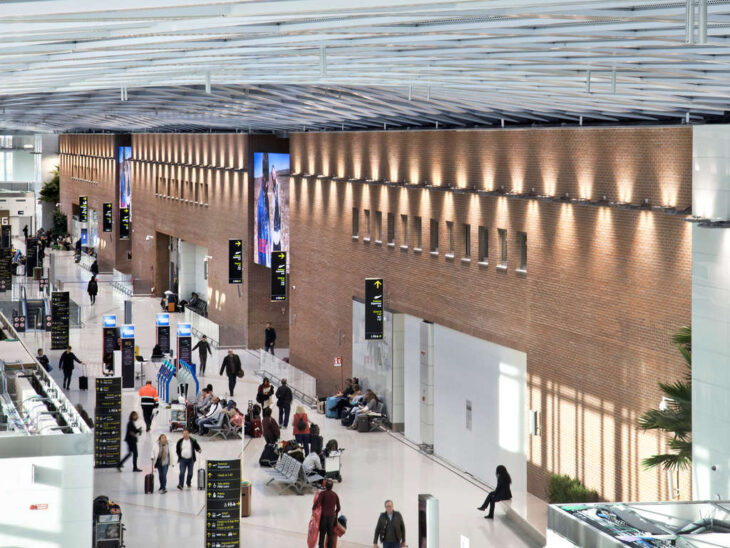 Situated on the mainland, just a short distance from the enchanting city of Venice, Marco Polo Airport serves as the primary gateway to one of Italy's most romantic and unique destinations. This airport provides easy access to the iconic canals, exquisite architecture, and captivating ambiance of Venice. With a variety of domestic and international flights, Marco Polo Airport offers a convenient entry point for travelers seeking to immerse themselves in the magic of this floating city.
Ten Best Luxury Hotels in Venice Italy
Naples International Airport (NAP) – Naples: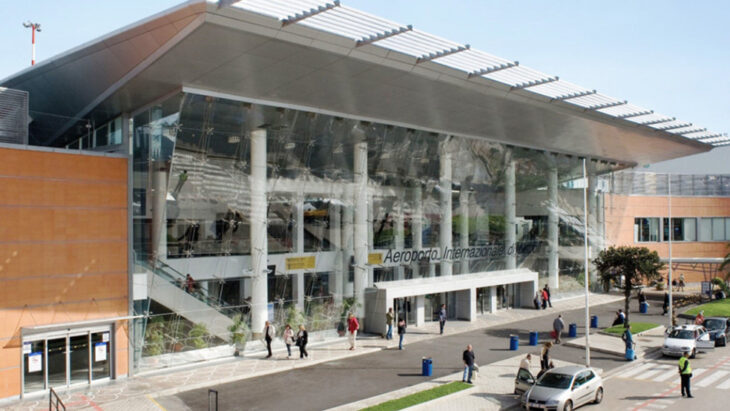 Located in southern Italy, Naples International Airport serves as a gateway to the historical and cultural treasures of the Campania region, including the captivating city of Naples, the ruins of Pompeii, and the stunning Amalfi Coast. With its strategic location, this airport offers a wide range of domestic and international flights, connecting travelers to this vibrant and captivating region of Italy.
Florence Airport (FLR) – Florence: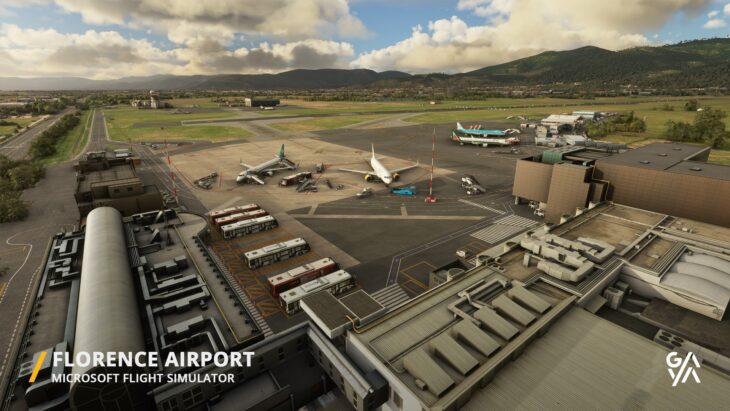 Florence Airport, also known as Amerigo Vespucci Airport, is the main gateway to the charming city of Florence and the surrounding region of Tuscany. Despite its smaller size, this airport plays a crucial role in connecting tourists to one of Italy's most beloved destinations. With its convenient location, travelers can quickly access the Renaissance art and architecture, world-class museums, and culinary delights that Florence is renowned for.
A day in Florence
Catania-Fontanarossa Airport (CTA) – Catania: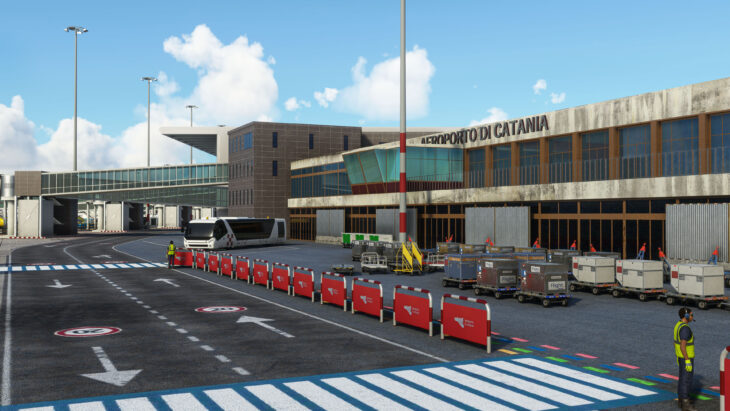 Situated on the eastern coast of Sicily, Catania-Fontanarossa Airport serves as the main gateway to this fascinating and diverse island. With its stunning natural landscapes, ancient ruins, and unique cultural heritage, Sicily is a destination like no other. Catania Airport provides connections to major Italian and European cities, allowing visitors to easily access the wonders of Sicily, including Mount Etna, Taormina, and the Valley of the Temples.
Italy's main airports are served by a variety of international and domestic airlines, ensuring a wide range of travel options. Some of the major carriers operating in Italy include Alitalia, the national airline of Italy, as well as international airlines such as Lufthansa, British Airways, Air France, and Emirates, among others. Additionally, Italy has a well-developed network of low-cost carriers, including Ryanair and EasyJet, offering affordable travel options within Europe.
In conclusion, Italy's main airports and airways provide seamless connectivity to the country's diverse and captivating destinations. Whether you're arriving in Rome, Milan, Venice, Naples, Florence, or Catania, these airports ensure a smooth and efficient travel experience. So, book your tickets, pack your bags, and get ready to explore the cultural treasures, scenic delights, and warm hospitality that Italy has to offer.