Photos of some of our favorite things in Puglia have been shared before. Another area we love in Puglia is the Itria Valley. This fertile valley is located in the heart Puglia and boasts trulli scattered all over the landscape. It is one of the most beautiful areas in Italy.
Although technically it does not look like one, this vast valley is actually a Karstic Depression and runs into three provinces of Puglia. It is also home to some charming towns.
5 Cities In Itria Valley 
Alberobello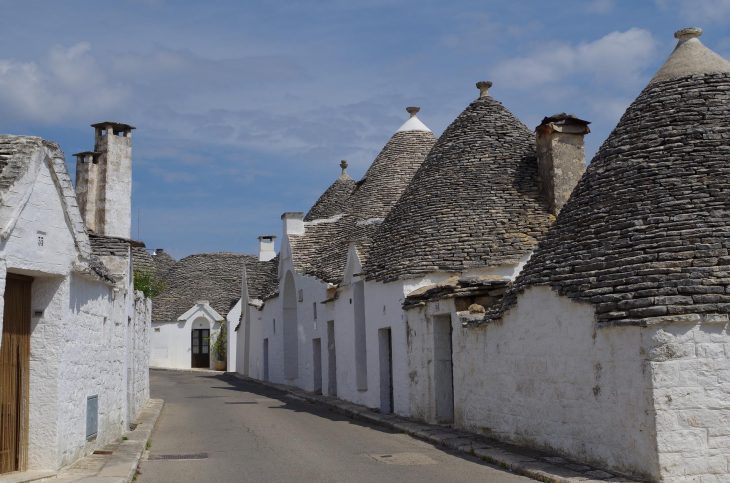 Alberobello, the most well-known town in Itria Valley is known for its trulli-lined streets. Although trulli can be found all across the valley, Alberobello has more than 1400. It has been designated a UNESCO World Heritage Site since 1996 and is very popular with tourists.
The main attraction is divided into the Monti, Aja Piccola, and Monti quarters. It has approximately 1000 trillion. So it's not surprising that the majority of the Trulli are souvenir shops. It's still a wonderful experience to stroll through this charming quarter.
You will see trulli, for example, with different symbols on the roof. The Trullo Sovrano, a two-story Trullo, gives you an appreciation for the spaciousness and grandeur of a Trullo. The Siamese Trullo with its twin cones and two entrances makes it magical and fairy-tale-like.
Aja Piccola, with its 400 trulli, is far from the beaten path. You can still see the trulli in their natural condition, some in disrepair, and the residents going about their daily lives, giving this area a more authentic feel.
Locorotondo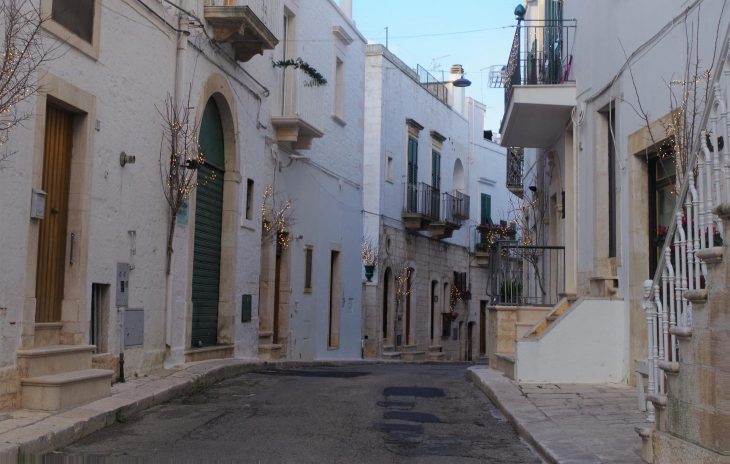 Locorotondo, although only a stone's throw from its famed neighbor, is a small town that is far away from being touristy. Officially classified as one of Italy's most beautiful towns ( I Borghi Piu Belli d'Italia), the quiet, tranquil town is also known for its Locorotondo DOC white wine.
Locorotondo, which is located on the top of the hill has a circular shape. Its name comes from the combination of two Latin terms "locus" and "rotundus", meaning "place" in Latin. Although you won't find trulli, Locorotondo does have its own unique structure, the cummerse. It has unusual peaked gable roofings that are more common in Nordic architecture.
Cisternino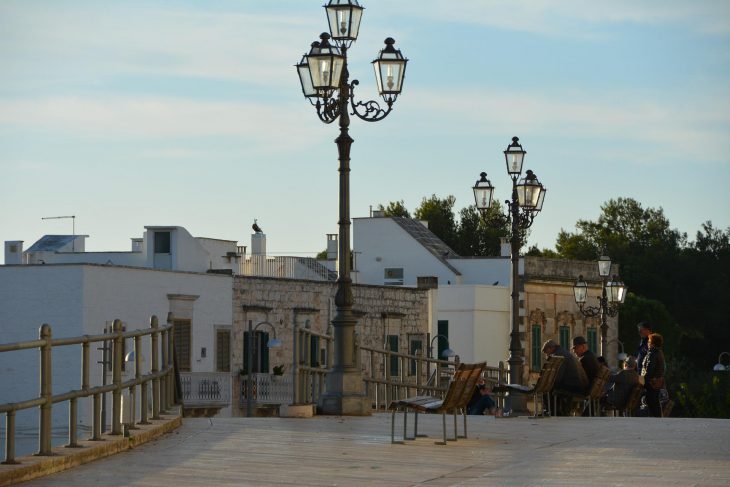 Cisternino is located 12 km (7.5 miles) south of Locorotondo. Although the town's origins date back to the times of Greek settlers, Hannibal destroyed it in his raids on Apulia in 216 BC.
The town was given a new lease on life when the Basilian monks built an Orthodox monastery there in medieval times.
Cisternino is also listed as one of the most beautiful towns in Italy. Visitors are welcomed by narrow alleyways, whitewashed walls, and unique exterior staircases decorated in colorful potted plants.
The Piazza Vittorio Emanuele, which houses the Clock Tower, and the 12th-century Romanesque Church of San Nicola of Patara, are the most prominent attractions. Also, you will find the Torre di Porta Grande. This tower is Norman-Swabian and serves as a gateway into the town.
Martina Franca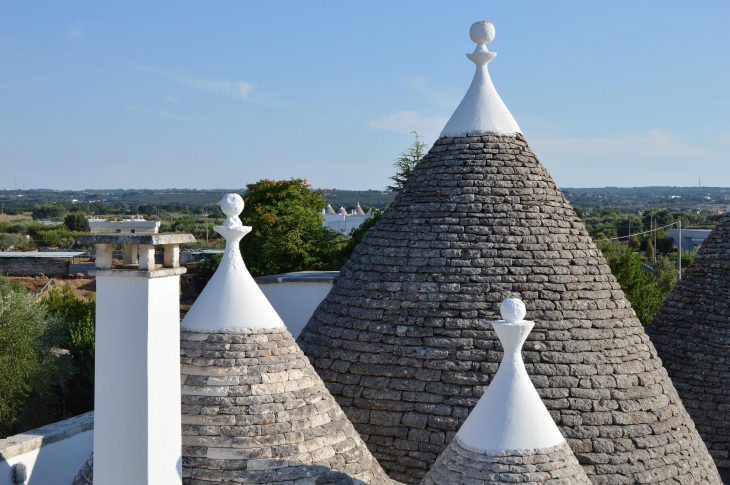 Martina Franca, a lively and elegant example of Baroque architecture in Puglia, is lively and elegant. It is the largest municipality in the Itria valley in terms of population and size. It was founded by refugees who fled the Saracens' aggression in the 10th Century.
Martina Franca is its name. It derives its name partly from the word "franchise", which was used in 1300s Philip I to Anjou's exemptions for citizens. Its patron saint is St. Martin.
Martina Franca's historic center is what gives Martina Franca its charm. Piazza Roma, where you will find the extraordinary Palazzo Ducale from the 17th century, and Piazza Plebiscito which houses the magnificent Basilica di San Martino are just a few of the many lovely piazze in the town.
Martina Franca is home to the famous "Capocollo di Martina Franca", an award-winning cured pork salami.
Ostuni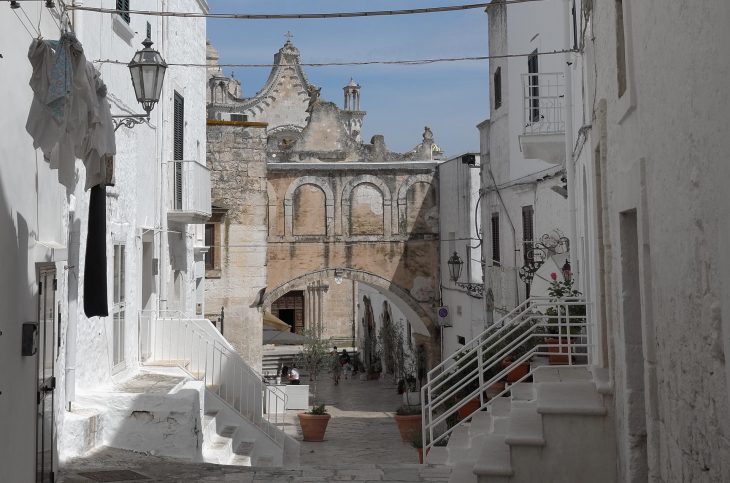 Ostuni: Also known as "The White City"
The White City is a well-known name for Ostuni, whose beauty can be seen from any road. The magnificent Gothic Cathedral towers above the white cluster of houses, which are surrounded by defensive walls.
The Cathedral, built in Gothic style in the 15th Century, has a beautiful facade and a magnificent rose window. It is located near the Bishop's Palace which connects to the cloisters.
As you stroll through the narrow streets, it is easy to mistakenly believe you are in Greece.
You would be shocked to know that white-washed walls were used for survival purposes in 17th-century England. Limewash was thought to have antiseptic qualities and was used to protect the town from diseases and plague.