There are many charming towns in Italy, but the ones in Tuscany, Umbria, and other central regions of Italy are the most beautiful. ).
Are you still not convinced? These are our top ten favorite towns in central Italy. The photos range from a paradise for foodies to heaven for spa-lovers. Don't forget to check out our posts on the top towns in southern Italy, and the top 10 towns in Tuscany. Which is your favorite? We'd love to hear your thoughts in the comments
Norcia, Umbria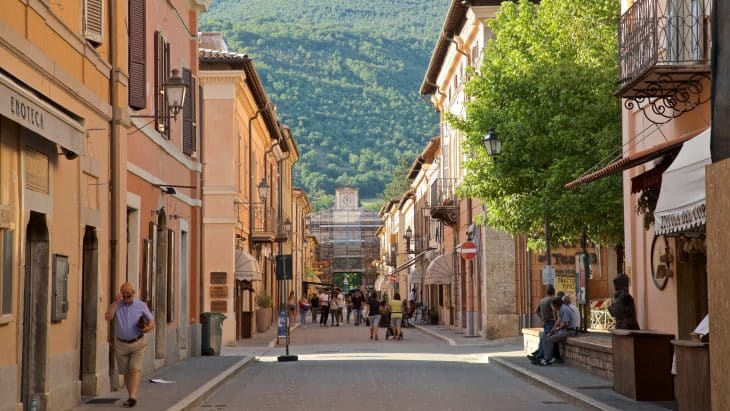 Norcia, located in southwest Umbria is not only beautiful. Norcia is also known for its long tradition of curing pork products. In fact, a shop selling cured pork products is often called a "norcineria!" Visitors often stop and marvel at the array of cured meats that are displayed outside shops as they walk through Norcia's streets. This small Umbrian town is known for its black truffles, which are a culinary delight.
Norcia, surrounded by a 14th-century wall, is rich in history and food. Norcia's main piazza, the birthplace of Saint Benedict, is graced with the statue. You can also find the charming Basilica of San Benedetto or the town hall on the square. These are built on the remains of a Roman structure and were supposedly the place where San Benedict was born.
Spello, Umbria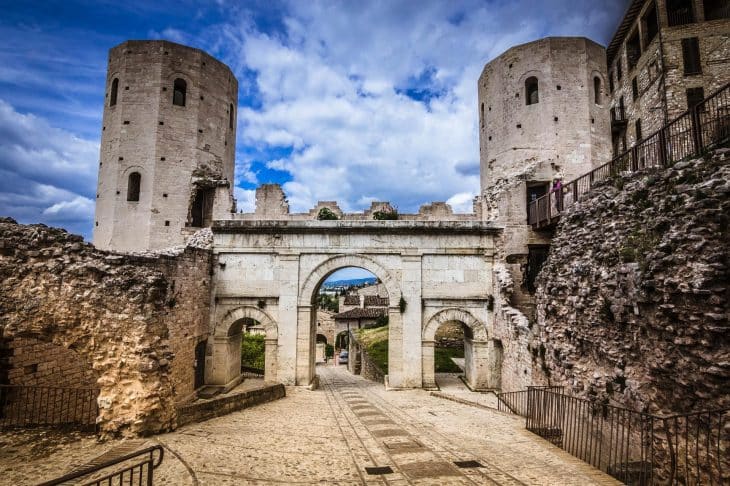 Spello is less than eight miles away from Assisi. Spello is a far cry from its famous neighbor. Spello's narrow alleyways are lined with stone houses, their balconies decorated with flower pots. Spello is not only picturesque but also historic. The town, which dates back to the ancient Roman period, is surrounded by medieval walls. To get to the Centro Storico, you will likely take Porta Consolare as your main entrance. This is an ancient Roman gate.
Take Via Cavour up and enter the Church of Santa Maria Maggiore. It boasts stunning frescoes created by Pinturicchio, an Italian master. It's not an easy climb up to the top of town. The breathtaking views over the Umbrian countryside are worth it!
Todi Umbria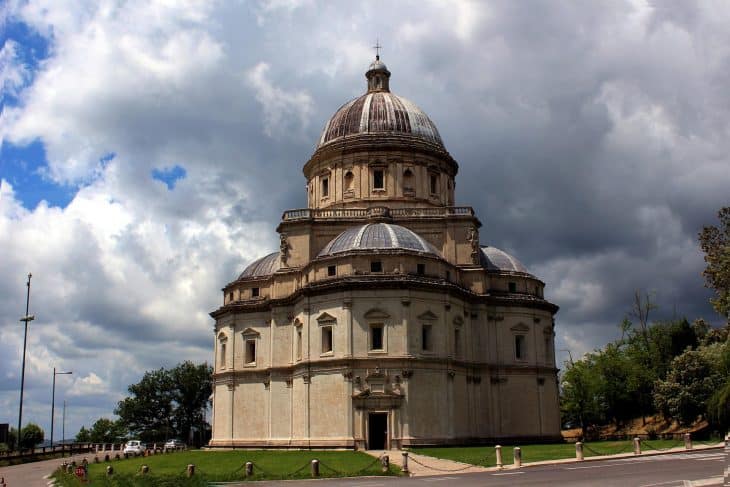 Todi, located in the middle of Umbria is the ideal base to explore the region. You can also check out our post about our favorite spots in Umbria.
This picturesque hill town is surrounded by Roman, Etruscan, and medieval walls. It offers a wealth of history and many sightseeing opportunities. Todi's church to San Fortunato was built in the 13th century to compete with Orvieto's Duomo. However, the plague and lack of funds left it unfinished. The church of Santa Maria della Consolazione, located just outside the center of Umbria, is one of the best examples of Renaissance architecture. It is believed that Bramante was involved in the design. However, it is not certain. Todi is also the birthplace of Jacopone, a renowned Franciscan poet.
Todi is rich in history and architecture, but it also offers beautiful views. Our tip: Take the funicular to the top of the town and stop at Giardini Oberdan, for stunning views of Todi's rolling Umbrian countryside.
Gradara, Le Marche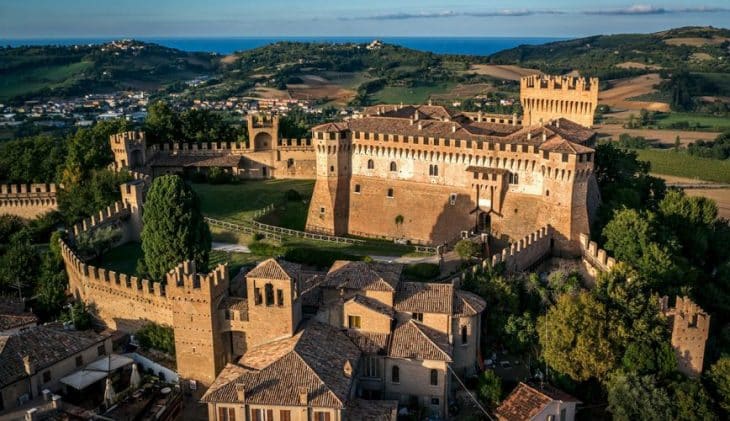 Gradara is located on the border between Umbria and Le Marche. Its most famous feature is its castle. It is also known for being the location for Dante Alighieri's Inferno, the tragic love story between Paolo and Francesca.
Gradara today is peaceful and serene, but that was not always the case. The hill town was once ruled by several noble families. It is therefore surrounded by two medieval walls. The town hosts cultural events which relive the rich medieval past. These include opportunities to taste medieval food and participate in sword fighting classes.
Senigallia, Le Marche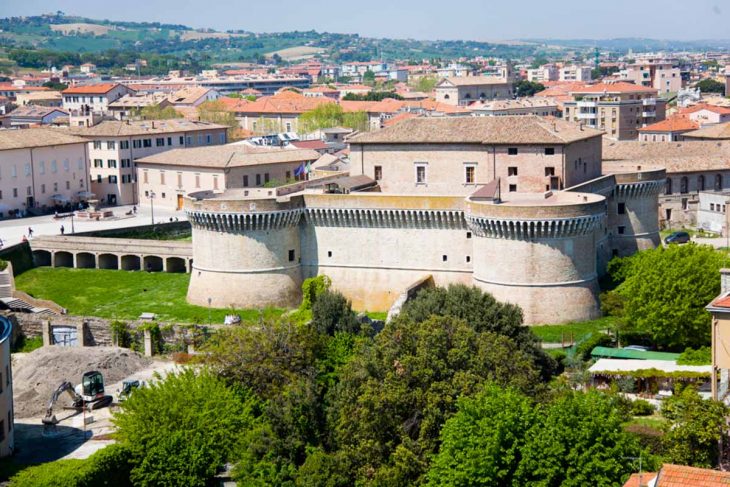 Senigallia is located in the area of Le Marche and boasts an 8-mile stretch with golden sand, and clear, shallow water to attract visitors (mostly from Italy and Europe).
Senigallia is a popular beach town but also has some outstanding historical buildings. Rocca Roveresca is a fortress that stands tall for such a small town. It was also the stronghold of the town. It hosts cultural events and exhibitions today. Piazza del Duca is located in front of Rocca Roveresca. It features a beautiful fountain, Fontane Delle Anatre, built-in 1599.
The Foro Annonario is a magnificent circular structure constructed in the 19th Century with 24 Doric-style columns. The Foro houses shops and restaurants. It is also home to summer concerts.
Caramanico Terme, Abruzzo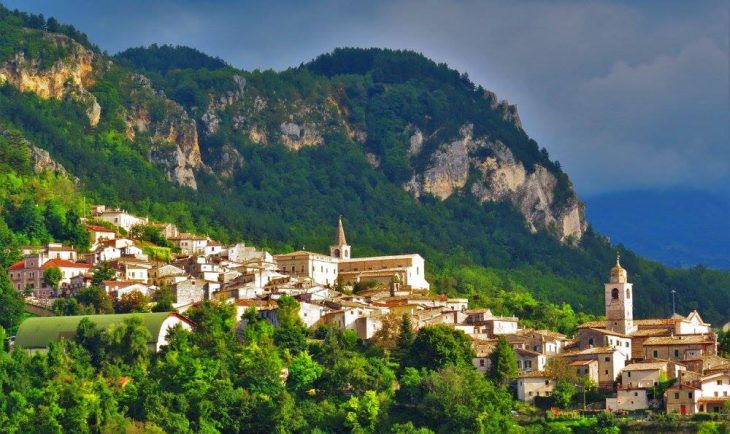 Caramanico, a charming medieval hill town in Abruzzo that is often overlooked by most tourists, is known for its healing properties. It was named "Terme" in 1960 to reflect this fact.
Caramanico Terme, which is located in the heart of the Majella National Park, is the ideal destination for nature-lovers both in winter and summer. (Don't forget to check out our post about other green travel options within Abruzzo). The Romanesque church San Tommaso with its beautiful 13th-century frescoes is worth a visit.
Nemi, Lazio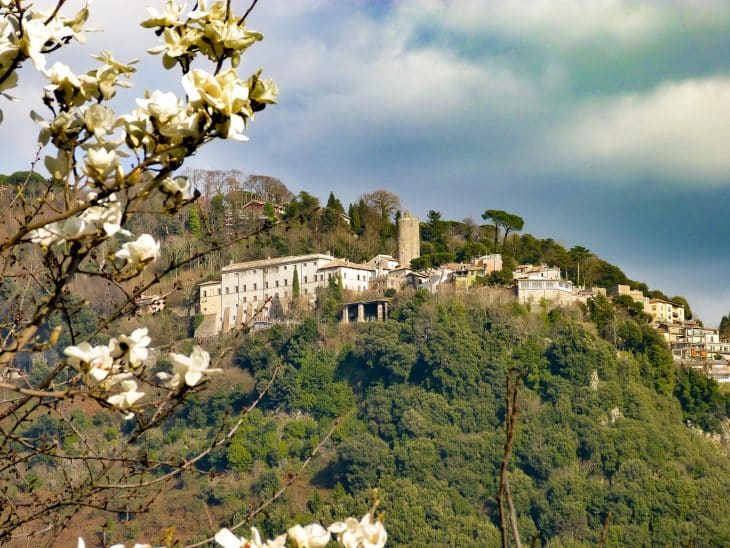 Nemi is located 20 miles from Rome, in an area called Castelli Romani. It's a great day trip from the bustling capital.
There are also some important archaeological discoveries at this location. Archaeologists found two luxurious ships that Emperor Caligula built in Lake Nemi. These wooden ships were found in 1929 and housed at the Museo delle Navi Romani. They were decorated with glass mosaics and intricately decorated. Unfortunately, they were destroyed by fire in 1944. The museum today houses a scale model of the ships as well as a replica of one of their hulls.
Another interesting find in Nemi is a large complex dedicated to Diana the goddess of Hunt. It also contains a section from the Roman road, Via Sacra that took you all the way to the Rome forum. Are you looking for day trips to Rome? These are some other great hidden gems from Lazio.
Montefiascone, Lazio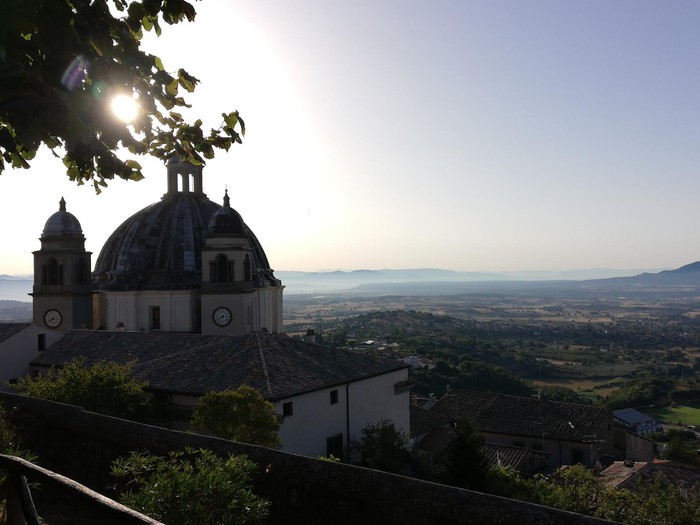 Montefiascone is a mountain in northern Lazio that rises more than 2,00o above sea level and offers stunning views of Lake Bolsena. The famed Est!Est!Est! wine is actually produced in neighboring vineyards. wine).
The Via Cassia is the main road connecting France and Rome that passes through Montefiascone. Its history has a strong connection to this idyllic town. It was also a popular summer escape for Pope Leo X.
The stunning Cathedral of St. Margherita is a must-see: Its enormous dome is second only to St. Peter's Basilica and Florence's Dumo.
San Casciano dei Bagni, Tuscany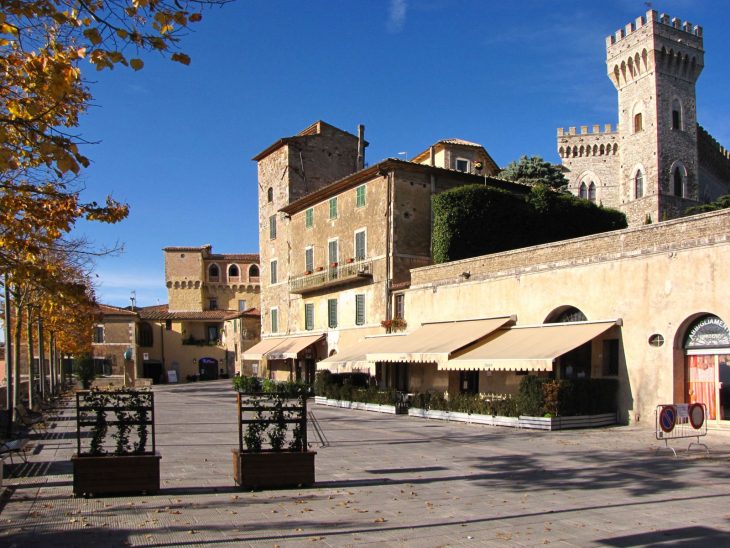 San Casciano dei Bagni is located in the most beautiful landscapes of southern Tuscany (check out our post on 10 other stunning towns in Tuscany). It has been famous for its thermal springs ever since the Etruscans. It boasts 42 hot springs and is one of Europe's largest thermal baths. Today, the Fonteverde spa is located here. The best thermal experience is to head down to the bottom of town and take a dip in the Bagno Grande or Bagno Bossolo ancient baths, which are filled with 40degC (104degF) water and surrounded only by nature.
After you have soaked, take a stroll around the charming medieval town. Take in the stunning views by climbing up to Piazza Matteoti. The town hall is decorated with different coats of arms of former government officials. You will also find the main church of the town, the Collegiate Church of San Leonardo. It dates back to the 13th Century.
Anghiari, Tuscany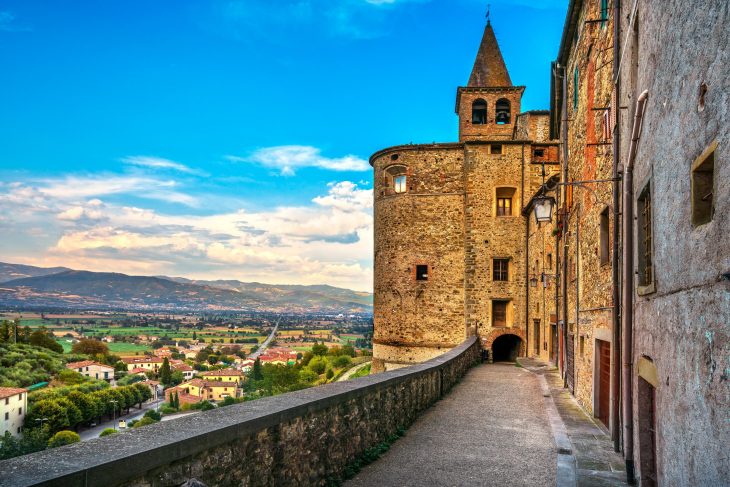 Anghiari, a charming Tuscan town walled, boasts stunning views of the Tiber valley. The Battle of Anghiari, a 1440 battle, inspired Leonardo da Vinci's fresco in Florence's Palazzo Vecchio.
It's possible to feel as if time seems to have stopped when you walk through the narrow alleyways of the town. You can also soak up the town's sense of timelessness by visiting Anghiari's Piazza Mameli. Here you will find two museums: Palazzo Taglieschi and Palazzo del Marzocco.