15 Best Italian skincare brands – Best Italia cosmetics Brands
Can you name at most 3 Italian cosmetics brands when we combine these two words? This article will show you not just 3 but 15 Italian skincare brands. You can also check out our articles on perfumes and makeup companies. There is so much to learn about the top Italian cosmetics companies. We want to emphasize that this list doesn't include a ranking. These brands are all amazing and we decided to order them in random order. Let's move on to the highlights!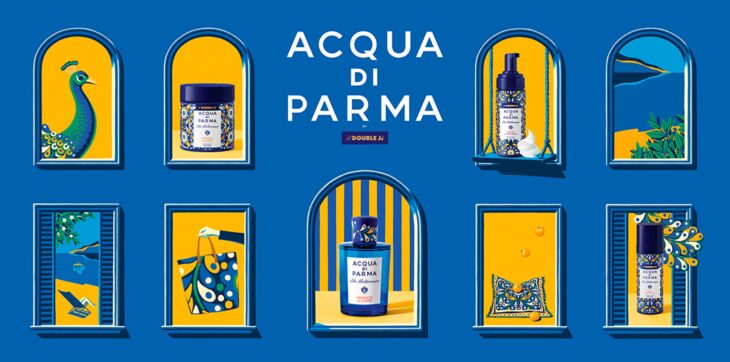 Acqua di Patra is one of the most popular Italian drugstore skincare brands. Acqua di Parma has been a top-rated Italian cosmetic brand for many years. Baron Carlo Magnani, a Parma baron, founded the brand in 1916 as his personal Colonia. Acqua di Parma today is a symbol of Italian sophistication and discreet luxury.
The brand's inspiration is the Baron's heritage. It continues to evolve while maintaining the highest quality. Acqua di Paarma is made in Italy. It's not just a top-quality Italian skincare brand for body care, but also its bath, grooming and home products. The perfume line is their most loved product, but the home perfume diffusers as well as other bath and body products are equally amazing!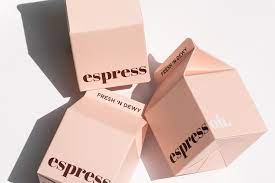 espressOh, one of the Italia cosmetics and Italian beauty brands you must watch out for! A beauty brand that is inspired by coffee and not coffee. They offer the finest Italian skincare products and makeup. What is the espressOh mentality? Their vision is simple, fast, bold, and powerful makeup with strong Italian flavors.
espressOh focuses exclusively on essential beauty products that every woman should have in her makeup bag. They focus on formulas that are effective and high-quality, as well as the use of quality raw materials. All espressOh products were made in Italy. They believe simplicity is the key to beauty. We agree! Chiara founded espressOh in 2018 after she saw a gap in the beauty and manufacturing industries.
3. l'Erbolario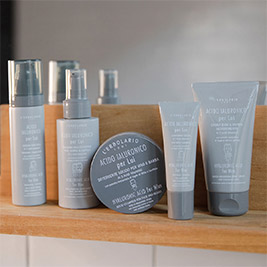 L'Erbolario, one of the most popular beauty brands in Italy, is working hard to increase its online presence. We can confirm that more than half of the beauty brands Italy has are all-natural. Franco Bergamaschi and Daniela Villa founded l'Erbolario in Lodi in 1979. This brand was their dream since they shared a passion for medicinal plants from a young age.
Franco's family recipes were used to create their first Phyto cosmetics. Step by step, l'Erbolario grew beyond the Lodi shop doors and began selling them to herbalists across Italy. Today, l'Erbolario is a family-owned business and the market leader in Italian plant-based cosmetics.
l'Erbolario is an internationally loved brand. They also have 16 shops overseas. They have over 4800 selling points in Italy and 190 shops that are single-brand. You can also shop online. It's easy to purchase their products in 45 countries. There are many products that they offer, all of which are based on medicinal herbs.
4. PUPA Milano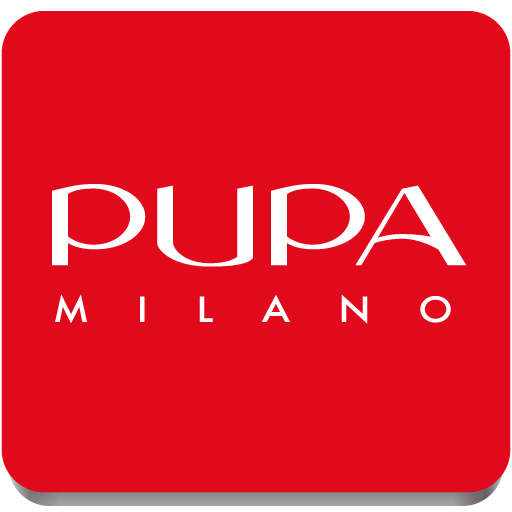 PUPA Milano, one of the most popular Italian cosmetics brands, was established in Milan, Italy. PUPA Milan is a brand that embodies creativity, design, and quality, and we love its makeup line. It is one of our favorite Italian makeup brands because of its perfect colors and texture.
Pupa Milan, which is made in Italy, has its headquarters in Milan. However, they distribute in more than 70 countries. Angelo Gatti founded the brand in 1974. PUPA Milano has evolved tremendously since then. They now offer a wide range of makeup, skincare, and nail products, as well as limited-edition specialties. Our favorite lipsticks from PUPA Milano are our personal favorites.
https://italso.com/10-best-italian-makeup-brands/ 
5. Neve Cosmetics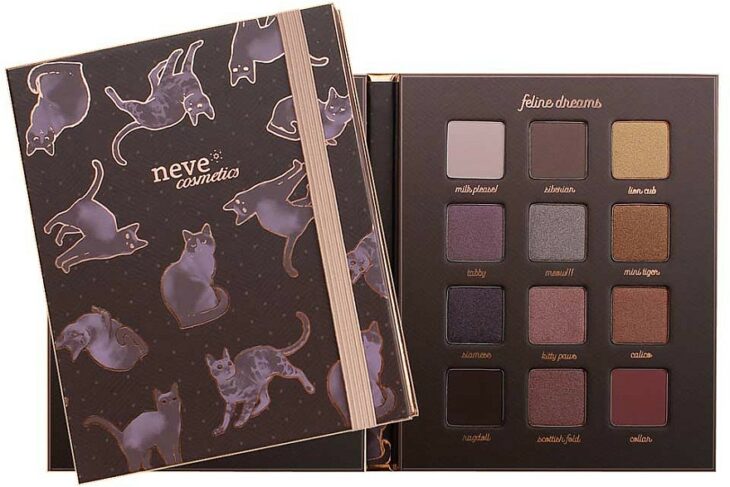 Neve Cosmetics is one of the best new Italian beauty brands. Although it is less expensive than other Italian cosmetics companies the quality speaks for itself. Neve Cosmetics was established in 2009 near Turin Italy. It's an innovative brand of natural mineral cosmetics. We were drawn to the brand's creativity.
Neve Cosmetics is focused on color, beauty, natural looks, creativity, and aesthetics. Other reasons why Neve Cosmetics deserves attention include the fact that they are cruelty-free, use only high-quality ingredients, and don't use petrolatum, parabens, or silicones. They are also open about their ingredients and business. Neve Cosmetics also supports non-profit and animal shelters.
6. Deborah Milano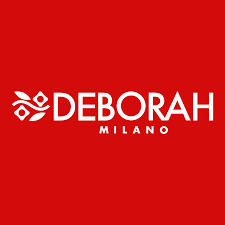 Deborah Milano should have been on our makeup articles list. But, since we had only 10 options, we decided to highlight one of the most well-known Italian cosmetic brands. Italia cosmetics is a culturally important industry. As such, brands that are older and more well-respected will be respected. Italia cosmetics and Italian beauty brands are similar.
Deborah Milano was established in 1903. It is now the 4th generation of a beauty business. Although the Deborah Milano brand is actually founded in 1962, the actual work that preceded the establishment of the company dates back to the early 20th century. It is also a Made in Italy brand that focuses on accessibility, quality, originality, and handcrafted products. Their makeup can be found in both drugstores and online.
7. Nashi Argan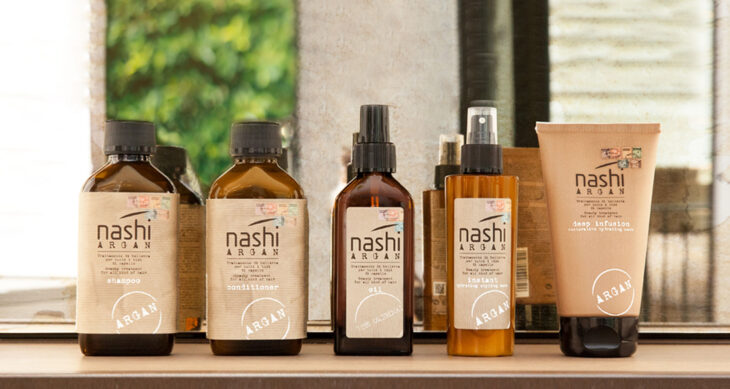 It is possible to switch to natural skincare brands in Italy and take a break from all the makeup brands. Nashi Argan, one of the best Italian beauty brands, is a great option. We also love Nashi Argan because of its base oil.
Argan oil is one of the best natural products for hair and skin care. Nashi Argan, a 100% Made In Italy cosmetic brand, strives to minimize the environmental impact of its work. Their packaging is 100% recyclable and their Linseed oil and Argan are certified organic. Nashi Argan is a great choice for exceptional hair care!
8. Palermo Body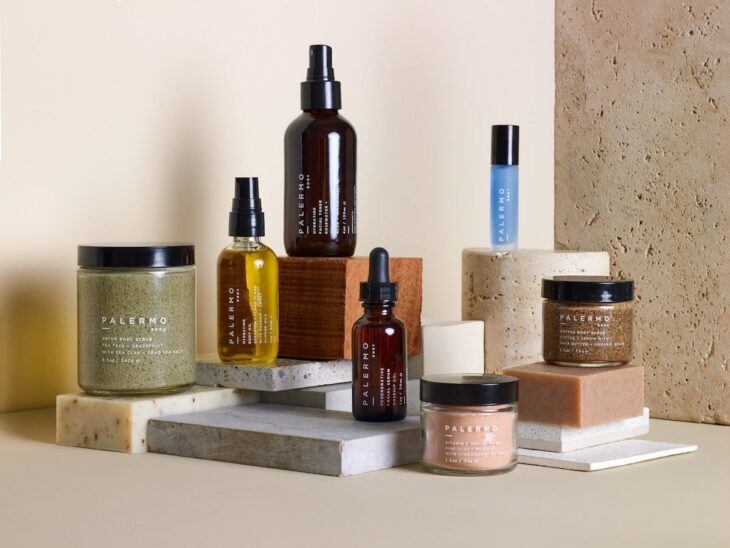 Palermo Body may not be a Made in Italy brand but it deserves to be included on this list alongside all the Italian cosmetics brands. Palermo Body was designed by Jessica, a founder to help you create sustainable self-care routines. It's named Palermo because Jessica is of Italian heritage.
Her Silician grandmother inspired Jess's love for skincare and self-care. Her grandmother was the one who taught her self-care and the brand was named Palermo after her hometown. That being said, I believe that, even though some brands aren't made in Italy, the founders of these brands are either Italians or have Italian heritage, and should be given the same attention as those who are. Palermo Body, which is made in Brooklyn, New York, can be ordered by anyone who's based in the US. Palermo Body makes body scrubs and oils, as well as salt, soaks and milk baths.
09. Collistar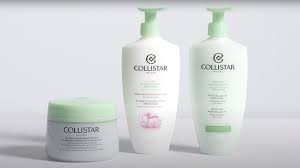 Italia cosmetics are not without its highlights, Collistar being one of them. Collistar, a jewel of a beauty brand in Italy, is a great choice for makeup. We love the quality of Collistar's makeup and skincare products. It's important to know that Collistar was established in Milan in 1983. It is one of the most popular Italian makeup brands.
Collistar pays attention to every detail and only uses the finest ingredients in its products. Collistar is 100% Italian-made and focuses on sustainability. They provide the ultimate skincare solutions for your body, face, and eyes. You will find body butter, deodorants, hair products, sun protection, and the makeup line that we have already mentioned.
10. Furtuna Skin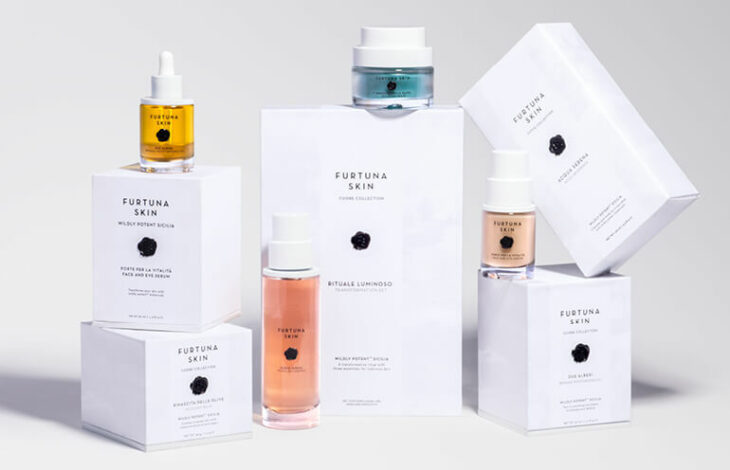 Furtuna skin is another great highlight of Italian drugstore skincare brands. Furtuna skin was my first choice for skincare products made in Italy when I began testing them. Furtuna Skin's 800+ acre organic Sicilian estate is where Furtuna Skin creates products from ingredients they have made. If this isn't enough Made in Italy, I don't know what is.
Furtuna Skin has more than 1000 potent botanicals on their Sicilian estate. Although Furtuna Skin may not be the most well-known Italian cosmetic brand, I think they will soon be. Furtuna skin is managed by a family that has a mission and who also helps to improve the economy of Sicilia. Furtuna Skin's founder Agatha, a mother of four, runs the business. This is another reason why we love it so much.
11. Zago Milano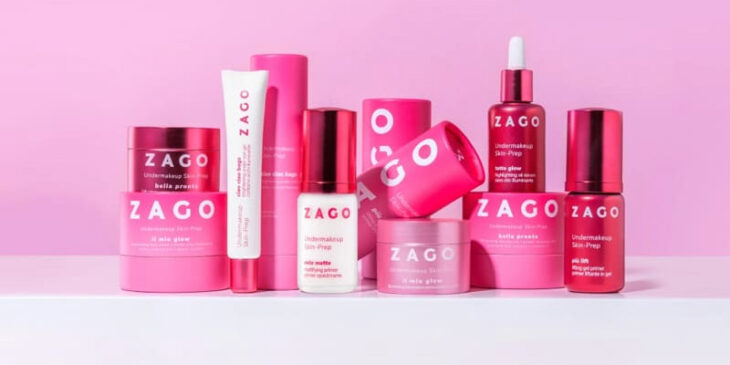 Continue our list of top Italian skincare brands with Zago Milano. This beauty brand is worth your attention even if you are just starting out. Gianluca Ottolina founded Zago Milano in 2017. Their goal is to make high-quality skin care products made in Italy and also to make a difference in the worlds of skincare.
The brand has been a success in just 5 years and is now on the top 10 list of the most trusted Italian cosmetics brands. Zago Milano was the first company to dedicate itself to Undermakeup. This means they want to help you be more authentic and not overwhelm you with millions of products. Their beauty products are great for creating a smart, multi-tasking beauty regimen that pampers the skin.
12. Borghese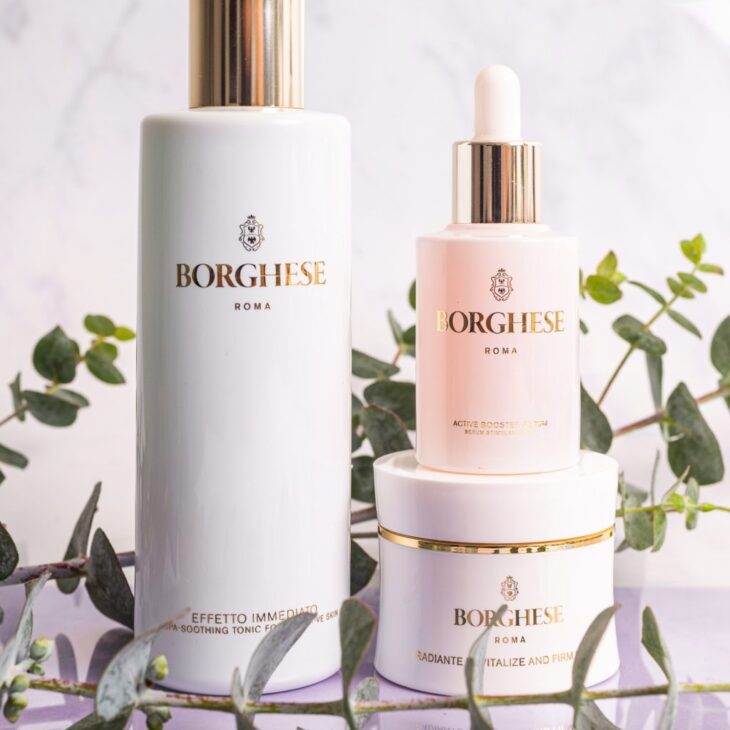 Borghese Roma is one the most elegant and outstanding beauty brands in Italy. Borghese is a top choice for chic Italian cosmetics. Self-care is not a luxury or trend in Italian culture. It's a way of living. It is something that most Italians also believe in. Borghese Roma is a great brand for beauty products, thanks to its heritage of Italian beauty and the pioneering female entrepreneurship of Princess Marcella Borghese.
Borghese Fango active mask was introduced in 1985. It has been a bestseller ever since. Borghese has been constantly evolving and improving its products. They offer skincare as well as makeup. They offer high-quality skincare products made in Italy. Their products are beautiful and elegant.
13. Aldo Coppola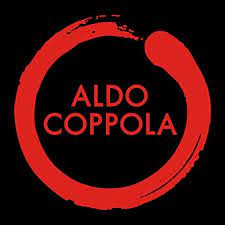 Aldo Coppola may be an Italian drugstore brand for skincare, but it is actually a top-notch Italian haircare brand! We must talk about hair when we discuss the best Italian beauty products and best Italian brands. Aldo coppola's story began in 1950s when Aldo, a 14-year-old boy, started working at his father's hair salon and attended an academy. He received his diploma from the Italian Championship of Women's hairstyling at the age of 16.
At a young age, he began working with fashion designers as a hairstylist. He then became a stylist at fashion shows and was soon offered a partnership with L'Oreal Paris. Aldo opened his first salon back in 1991. In 1993, he established a hairstylist school that is still one of the most respected in the world. They also produce outstanding haircare products that are truly exceptional.
14. Florena Fermented Skincare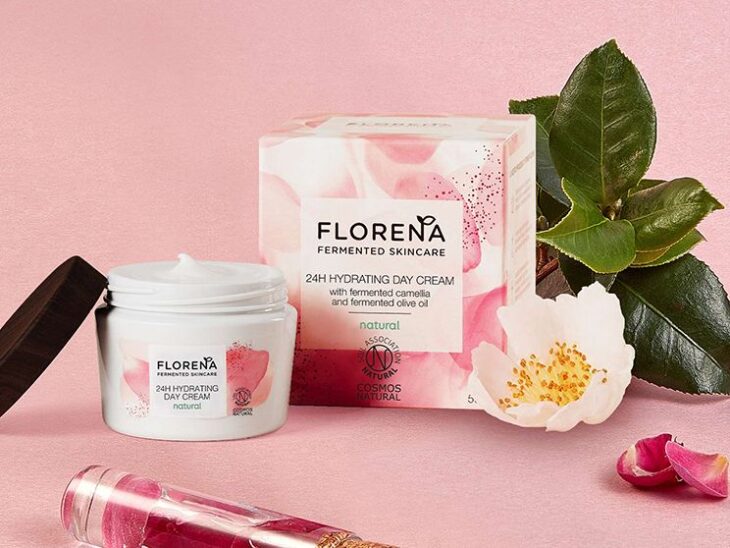 Florena Fermented Skincare has been voted one of the top Italian skincare brands. Florena is a top-rated Italian drugstore brand when it comes to natural cosmetics. The 100% Made in Italy Florena Fermented Skincare project was created by Beiersdorf, a Hamburg-based company. Fermentation is the real novelty, and it is a new frontier in Europe. Their unique formula has more skin-friendly ingredients than any other.
Florena Fermented Skincare is one of the most prestigious Italian cosmetics brands. The natural ingredients are dissolved in water and fermenting agents are added. Natural microorganisms help to ferment the product. This means that olive oil made with this process contains 50 times more Omega 6 (and Omega 9) than an unfermented one.
15. Taba Skincare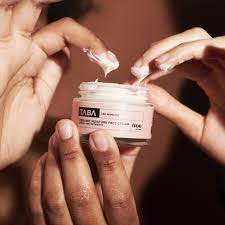 Taba is last on our list for the top Italian skincare brands. Taba discovered the benefits of CBD-infused skincare in Italy just like in the rest of the beauty industry. Taba is vegan, organic, and cruelty-free. Taba is the pioneer of new skincare and wellness.
Taba is T for treatment, A for all skin types, B to botanicals and A for advanced. Their mission is to offer clean, performance-driven products that suit every skin type. The products are unique, simple and can be used in a 10-step skincare routine. This brand is worth keeping an eye on if you are looking for new ways of improving your skin.