10 Best Italian dinnerware brands
Made by skilled artisans and craftsmen, the finest Italian dinnerware brands are high quality. This list will have dinnerware sets that you'll love and be able to use to make delicious meals for your family. Made in Italy, dinnerware brands are made with love and care. We can't wait for you to see the details. Let's take a look at these 10 Italian dinnerware companies.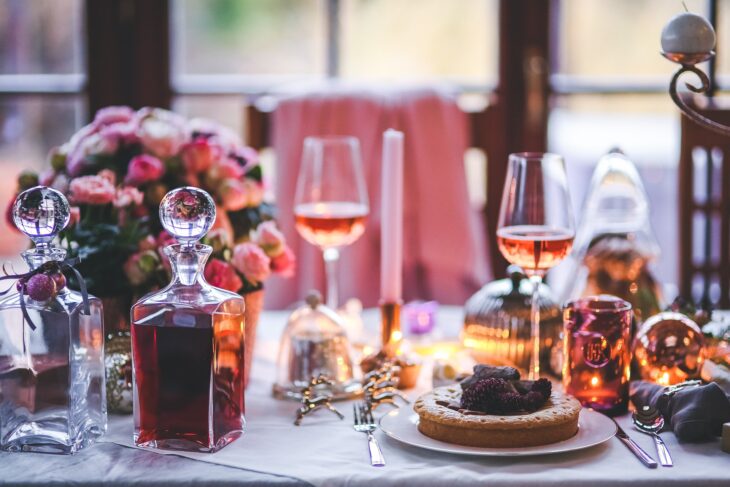 1. Ceramiche La Giara
Ceramiche La Giara, the first of 10 Italian dinnerware brands, is located in Messina. These ceramics are made from typical Sicilian clays and have been in production since 1953. They aim to create handmade ceramics that reflect the past and present with a touch of nature.
They are 100% handcrafted, and each one is painted and crafted with the traditional ceramic feel. There are many collections available, including ceramic tiles and cooking utensils. The bowl in the photo is approximately EUR63.00. It is well worth it. You can purchase different colors and shapes. This bowl is also compatible with the Sicilian Baroque dinner plates.
The dinner plate is EUR 36. La Giara also offers specific pasta bowls to complement your tasty Italian pasta dinners. These ceramics are handmade and individually painted, so the prices are very reasonable. La Giara is a beautiful piece of dinnerware that would fit in any home.
2. Forme Roma
Forme Roma didn't start out with glassmaking at the beginning. Rita Rivelli, Giorgio Funaro and Giorgio Funaro were the original founders of Forme Roma. They restored many famous churches and palaces. Studio Forme Roma was established in 1973. They now offer a range of glassware. How did the designs come about? Rita and Giorgio draw inspiration from baroque, medieval, Renaissance, Renaissance, and ancient artifacts.
Each piece is unique because they are all hand-painted. Forme Roma is one of the most popular Italian dinnerware brands. The prices of the products they sell are extremely affordable. A set of 6 glass dinnerware, including 6 soup and pasta bowls, costs EUR76.00.
Margherite sets, for instance, are entirely hand-made and have a contemporary yet elegant look. The DIP Stripes glass dinner sets, which also costs EUR76.00, is one of my favorite. The set comes with 6 soup bowls and 4 dinner plates. The blue glass bowls and plates are hand-painted on white backgrounds. Forme Roma plates are great for anyone!
3. Vietri
Vietri's unique story is heartwarming. It all started with Susan, Frances and their mother. Their first trip to Italy in 1983 was their turning point. Vietri was founded when they discovered the hotel's handmade dinnerware. Vietri was created by the founders to share their passions with everyone.
The dinnerware is playful and colorful, with a hint of Italy. Vietri is all about sharing meals with loved ones and respecting time at the table. Their holiday sets are our favorite because they are bright and make every occasion more memorable.
Prices will vary depending on the number of pieces you want to purchase. The Nutcrackers Sixteen-piece Set costs more than EUR800. They also sell flatware, bakeware and dinnerware. You can choose from many colors when you buy dinnerware sets. The pieces are handcrafted and affordable.
4. Tapinassi
Tapinassi dinnerware is a great choice if you are looking for color and quality. It looks great with both food and decorative items. Gino Tapinassi founded the company in 1954. His son is currently running it. He grew up watching his father do his passion every day. These dishes are beautiful and are made from Tuscan clay.
Tapinassi offers a variety of collections including tableware, cookware and the Osteria ceramic collection. These sets are handmade, which makes them more special. Let's now talk about the prices. What is your budget for these items? The Ceramic Oval Pie dish, which I love, costs EUR39.50, while a bowl costs EUR24.00. Tapinassi also offers mugs, dinnerware sets, and other items.
The set includes a plate, bowl, and side plate for only EUR45.40 You can choose from a range of colors for these sets. They come in a variety of colors, some are bright and others are neutral-toned. For a cheerful atmosphere, you can color coordinate your sets or choose different shades. Tapinassi is a top-rated brand for Italian dinnerware.
5. Fasano Ceramiche
Fasano ceramiche was founded in Puglia, and passed down through 18 generations. Nicola Fasano, who has been the coordinator of Fasano Ceramiche since 1970, is the current heir. Nicola's daughter, also a Fasano Ceramiche heir, created her own line and took over the family tradition.
They have a wide range of tableware including vases, pitchers and tableware. This tableware is just as distinctive as any of the other Italian dinnerware brands. All collections are available on their website. It was difficult to find the price online, as they seem to be sold through third-party websites.
The coffee set shown in the photo costs EUR13.00, while a hand-painted bottles will cost around EUR15.00. There are many different shapes and colors available. Some are brightly colored while others have a neutral tone. A Ceramic Holy Water Font, which was sold for EUR200, is one of the most interesting pieces.
6. Virginia Casa
We have Virginia Casa, another famous Italian dinnerware brand. This company was founded in Tuscany in 1971. You can see that the Italians love pottery. They have been making unique pieces for centuries and have perfected their craft. Virginia Casa is an example of this.
The company's artisans ensure that the pieces fit in your home perfectly. These collections are a mixture of country chic, classic, neoclassic and baroque, as well as minimalism to minimalistism. Let's take a look at these collections. We will be focusing on Galestro, Clorofilla and Lastra.
Galestro is about serving food at events. The plates have a rustic feel and range in price from EUR30 to EUR50 per plate (not including the vases). Italica is handcrafted and painted by an Italian family in Tuscany. The collections can be mixed and matched for any occasion.
7. Sorelle Perconte
Next on the list are Italian dinnerware brands that were founded in Sicily, specifically in Sciacca. Sciacca, a small coastal town in Sicily, is known for its fishing and carnival. It also has the ability to work with coral and ceramics. You can learn how to create your own ceramics by visiting their small laboratory. Loredana, Maria Paola, and their Sorelle Perconte journey began in 2003.
In their childhood, the foundations for ceramics were already laid. What inspired them to create ceramic dinnerware and start ceramics? Their original goal was to create terracotta works with food, and then enjoy delicious meals on the plates. They are safe to use, non-toxic and lead-free. They are vibrant and reflect the Sicily lifestyle. Some of their collections include Asia, Lila, and Gaia's lines.
Lila's line combines beautiful blue and purple. They cost EUR45.00 for the plates, EUR25.00 for the bowl and EUR28.00 for an olives holder. Gaia's new line features a beautiful color of blue, which is representative of the sea, and red and orange that represent the sun. The bowl costs EUR60.00 and the plates EUR70.00. These prices are affordable, and you can support Sorelle perconte in their legacy.
8. De Vecchi Milano 1935
De Vecchi Milano does not look like other Italian dinnerware brands. They produce the finest quality silverware products, as their motto states "Responsibility and creativity with Made in Italy quality". Piero de Vecchi was the first to create it all in 1935. He was an engraver, sculptor, and also owned his own silversmith shop. His son, Gabriele, took over the company after Piero's death in 1962.
De Vecchi is a worldwide brand that makes silverware. Today, De Vecchi Milano offers many collections. They make home decor, jewelry and dinnerware. Let's start with their famous pitchers. These pitchers are more than just glass. They are made from silver and look great on any table.
A pitcher can be purchased for EUR4,500. The Phoemina Sculptural Vase, which retails for EUR5,000, is the interesting object shown in the photo. De Vecchi Milano is a great investment, whether you are looking to fill a pitcher with water or decorate your home.
9. Striulli Vetri d'Arte
Alberto Striulli is the owner of this renowned brand. He has 30 years of experience in glassware manufacturing. Alberto loves to work with materials and transform them into objects that fulfill a little fantasy. Alberto loves to experiment with colors when creating these products.
These glasses are made from Murano glass. They have the Vetro Artistico Murano certificate. There are many famous collections. The Cylindrical bubble crystal is one example. A 6-piece set with 6 pieces can run up to EUR290.00. A set of glasses with murrine is another interesting and beautiful collection.
These crystal glasses are decorated with murrine. Drinking water from them will feel luxurious. My favorite set is the "Regina Margherita", which retails at EUR300.00 per 6 glasses, or EUR1.200 for a set of 24, and they are made from crystal. The outer rim of the glasses is decorated with tiny lines called the 'queen daisy process. Striulli Vetri d'Arte's unique products are unrivaled.
10. Kiasmo (Serving Bowls and Vases).
The best Italian dinnerware brands have been kept at the end. Kiasmo dinnerware is very popular so you can now eat from a EUR100.00 plate. This brand is the youngest of the ten on the list. This brand was created in 2011 by Vincenzo D'Alba and Francesco Maggiore.
They claim to combine art, design, and architecture. This is how the website is organized when you wish to shop. You will find handmade ceramic plates in the design section. Kiasmo is well-known for its large serving bowls. Handcrafted, each bowl costs EUR100.00.
Each plate, bowl, or vase is unique in its design. It is rare to find another brand with the same designs, and each piece is handmade. Kiasmo vases are another great piece to invest in. One vase can cost up to EUR300.00, or EUR1.200 if it is larger. The Secret series includes the more expensive vases.
Italian dinnerware brands – Conclusion
We have reached the end of this list. These 10 Italian dinnerware brands are well-known and beloved around the world. The Italians have proven that they can keep up with the tradition of crafting ceramics and other materials. We have also found some brands we love and would like to buy in our homes. We can't decide which brand is our favorite, but it doesn't hurt to explore other brands. We'd love to hear from you if you've found other favorite Italian dinnerware brands.