Cookies are the best friend of a sweet tooth, like mine. These are the top 10 Italian cookies brands to have in your pantry for those rainy days. Many are gluten-free, dairy-free, sugar free, and of high quality so you don't have to worry about what they eat. We also offer Italian Easter cookies and Christmas cookies.
10 Best Italian Cookies Brands
These Italian cookie brand names have been around since centuries. They were started by passion and then passed on to the next generation. These brands are loved by everyone, and the founders have used the finest ingredients to bring them to life. Let's find out which Italian cookie brand is the best.
1. Mulino Bianco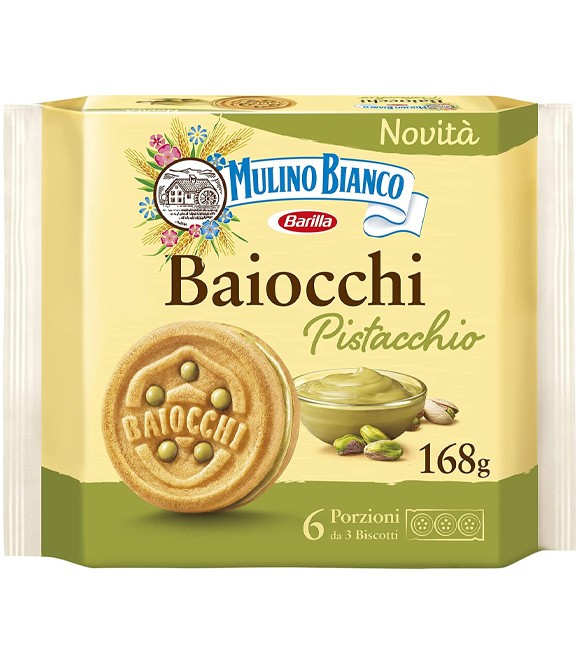 Mulino Bianco, a famous Italian brand, was founded in Emilia-Romagna back in 1974. Mulino Bianco is a well-known brand of Italian cookies that almost everyone has in their house, even those who don't like sweets. Mulino Bianco is also known for its Italian Christmas cookies.
There are many famous cookies from the brand that you should try. Tarallucci are the cookies your Italian grandmother used to make. They go well with tea or milk. The Baiocchi, which is made with soft cocoa and hazelnut butter cream, is a great snack for afternoon. The Abbracci, which means "hugs", can be seen on the biscuit. They are made of two flavors. Real delicacies!
2. Balocco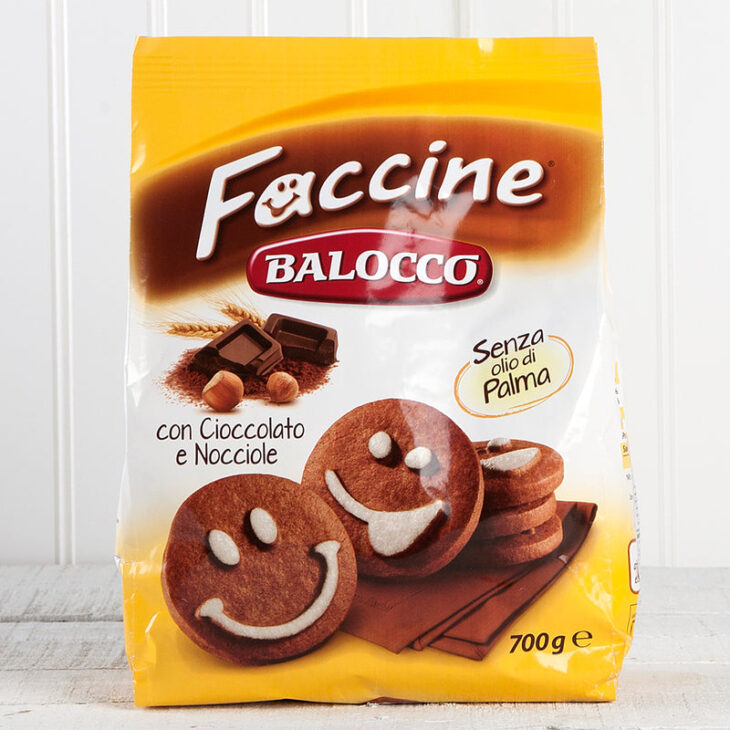 Balocco is one of the most well-known Italian cookie brands. It was founded in Fossano, Italy in 1927. Francesco Antonio Balocco is the founder of Balocco. They are well-known for making biscuits, as well as Pandoro, Panettone and Wafers. They are delicious and affordable, making them a must-have for every household.
Balocco is a popular Italian cookie brand because of their Ciambelle biscuits. These shortbread biscuits were the ones that you'd find in your biscuit boxes, but they are now available as a sewing kit. The Amaretii is another favorite, with its irresistible almond flavor. Balocco also offers Cruschelle, Pastefrolle and Gocciolotti.
3. Riso Scotti Snack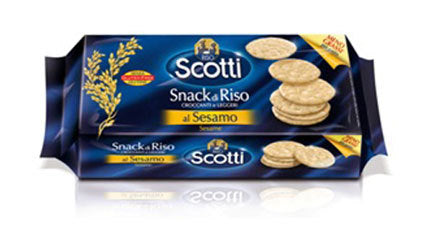 Riso Scotti began producing rice in the 1860s. They were experts in research, cultivation, and testing. The Duke of Milan has made rice cultivation a worldwide phenomenon. Only later did Riso Scotti Snacks become a well-known Italian cookie brand. They make both sweet and salty snacks.
Riso Scotti makes biscuits with chocolate chips and rice. These biscuits are healthier than regular biscuits and they're lactose-free. They also make cookies with dark chocolate and rice lactose-free biscuits.
4. Nutella Biscuits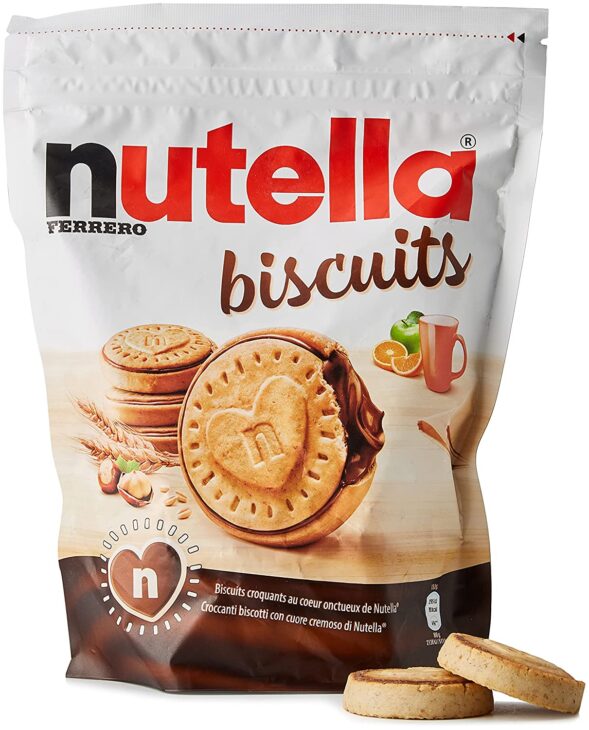 Pietro Ferrero, the man behind Nutella, was created in the 1940s. He is the one who created such a delicious chocolate spread. Pietro came up with an alternative to chocolate because of the shortages in second world war supplies. Thus, Nutella was born, which is one of the most popular Italian cookie brands.
Nutella does sell biscuits, even though they are not cookies. These biscuits consist of a shortbread stuffed with Nutella cream. They are crunchy and great for those with sweet tooths. B Ready Biscuits is another great option from the Italian cookies brands. These biscuits look almost like mini bread and are filled with a hazelnut spread inside.
5. PureGusto

PureGusto, a coffee brand that produces high-quality coffee in a variety of forms, is actually PureGusto. You can also find teas and accessories to complement your morning cup of coffee. We are mentioning them because they are one of the most popular Italian cookie brands. PureGusto also makes biscuits that go well with coffee and tea.
Caramelised biscuits are suitable for vegetarians and vegans. They will melt in your mouth as you enjoy a cup of delicious coffee. PureGusto Gran Plus Assorted Biscuits are available in three flavors: caramel, vanilla, or chocolate. There will be plenty of biscuits to last you and your guests for a while. PureGusto is the best Italian cookie company for tea biscuits and coffee.
6. Matilde Vicenzi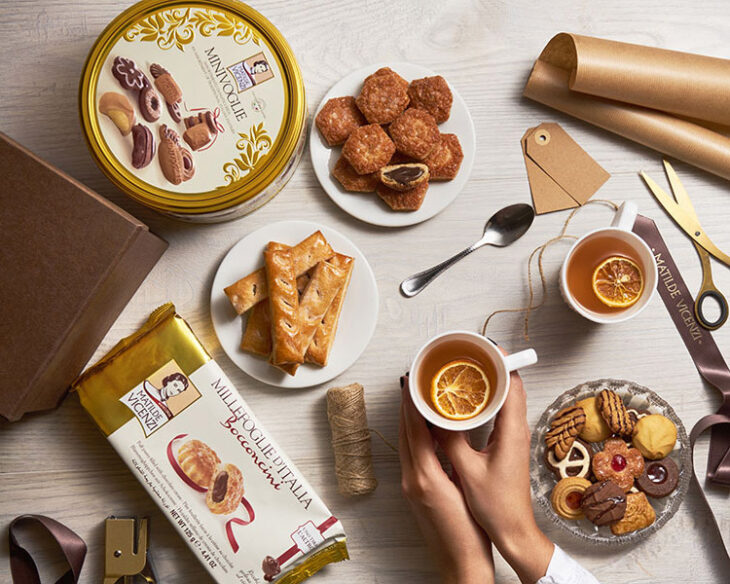 The famous Italian cookies are named after 1905 and make fine Italian pastry. Matilde Vicenzi's quality pastries and delicious recipes are what make Matilde Vicenzi so beloved. Their secrets have been passed down through generations. First, the ladyfinger pastry was a well-known dessert that is used in Tiramisu. You will be delighted with any dessert that Matilde Vicenzi offers.
Matilde Vicenzi is also known for its Italian Easter cookies and Christmas cookies. Minivoglie Assorted Pastry Box with a selection of shortbreads is the perfect way to get the best of both worlds. The packaging is adorable and the cookies are displayed on it.
7. Officina Nobili BONTA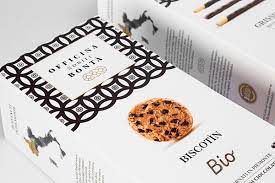 Officina Nobili BONTA is another favorite Italian cookie brand. This brand looks luxurious and is bio! This cookie brand was born in Piedmont. Their motto is "Bio, Belli Buoni Italiani", which translates to organic, beautiful and good Italian.
The packaging is luxurious and makes it easy to understand why the cookies are high-quality. There are Hazelnut Croccantini Biscuits and Baci di Dama Frollini, which are almond shortbread biscuits. No matter which brand you choose, Officina Nobili BONTA will be the best Italian cookie brand.
8. Chiostro Di Saronno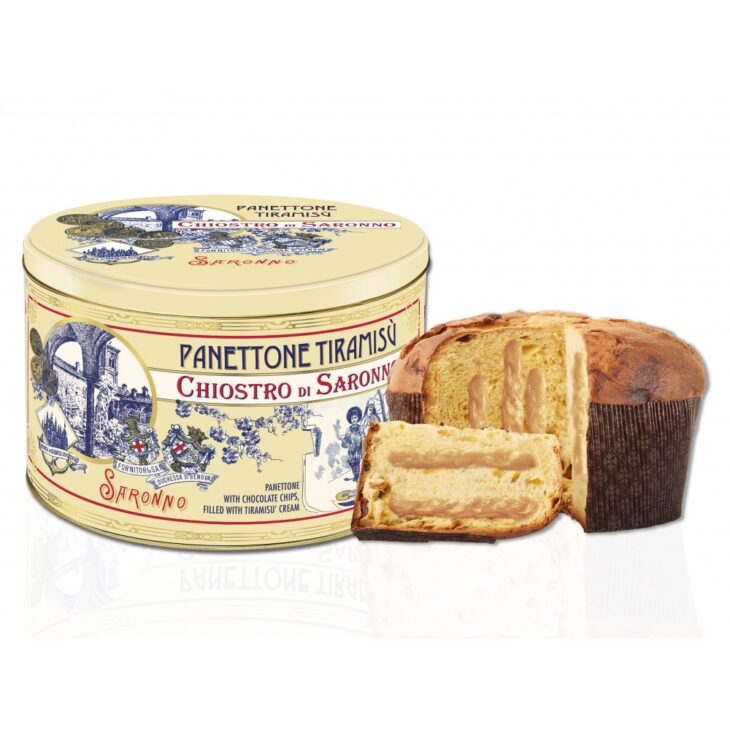 Chiostro Di Saronno is one of the most famous Italian cookie brands. Today, the 7th and 8th generations of the Lazzaroni Family are running the business. The original name of the family was Amaretto Lazzaroni in 1851. However, today there are three distinct areas. Liquerur, panettoni, and biscuits. The biscuit one is Chisotro di Saronno.
Now that you have a bit of history, what cookies are worth trying out? You must try all the variations of Amaretti, which is the brand's trademark. Amaretti minis are available in a variety of flavors, including soft, flavored, and crunchy varieties. They are popular in Italy, and Chiostro di Saronno also makes them. They also offer Biscotti cookies in different flavours.
9. Sapori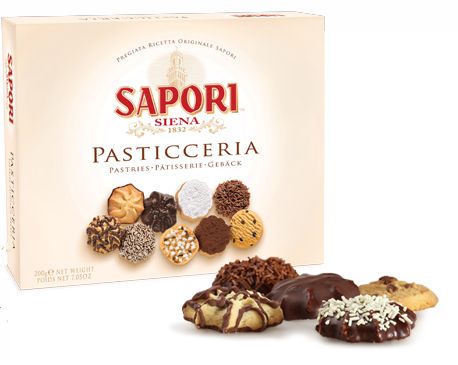 Sapori was founded in 1832 by Virgilio Sapori. In ancient times, the Italian cookie brands were groundbreaking. If Ricciarelli is a name you've heard of, it was Virgilio that invented these cookies with almond paste and a crunchy crust. After making the Panforte, Virgilio created Ricciarelli. Ricciardetto Giardesca was the first to introduce Ricciarelli.
Sapori's cookies stand out and you should try their Italian easter cookies. These cookies include Almond Cantuccini and Christmas biscuits as well as Ideas Golose Hazelnut cookies. There are many variations to choose from, so you might want to consider the Classic Fantasy Flavors Assorted Biscuits gift box!
10. Fazzi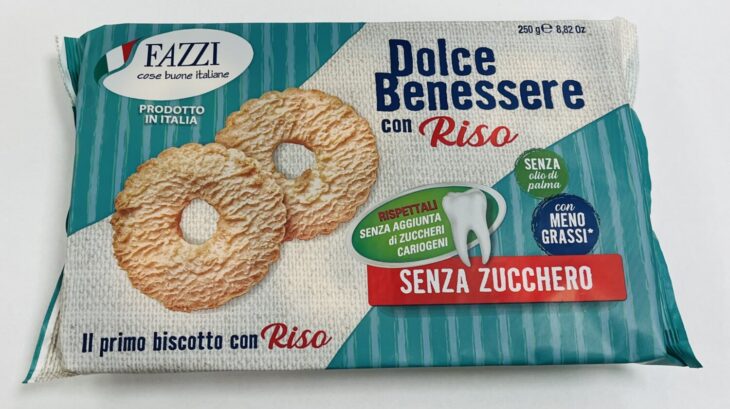 Fazzi is the last Italian cookie brand on our list. Fazzi was born in Lomellina, Italy in 1982. Lomellina is known for its best Italian rice. Fazzi was founded to make the best biscuits possible and gain the trust of Italian companies. Fazzi was created when the Cose Buone Italiane SRL and Fazzi merged in 2012.
Fazzi will be offering rice biscuits as a part of their product line, since Lomellina was renowned for its rice. All the cookies are basically rice cookies, but they come in different flavors. There are many flavors to choose from: chocolate chips, corn and honey; coconut; goji berries; and many more. Fazzi guarantees that these cookies are high-quality and healthy. These cookies are not easy to find outside Italy. However, you can check if there are any Italian shops near you.
Italian Cookies Brands – Conclusion
All of the Italian cookie brands that are top-quality and well-respected for their deliciousness were included in this list. This list includes Italian Easter cookies and Italian Christmas cookies. Check out Best Italian Chocolate Brands and Italian Pastries!